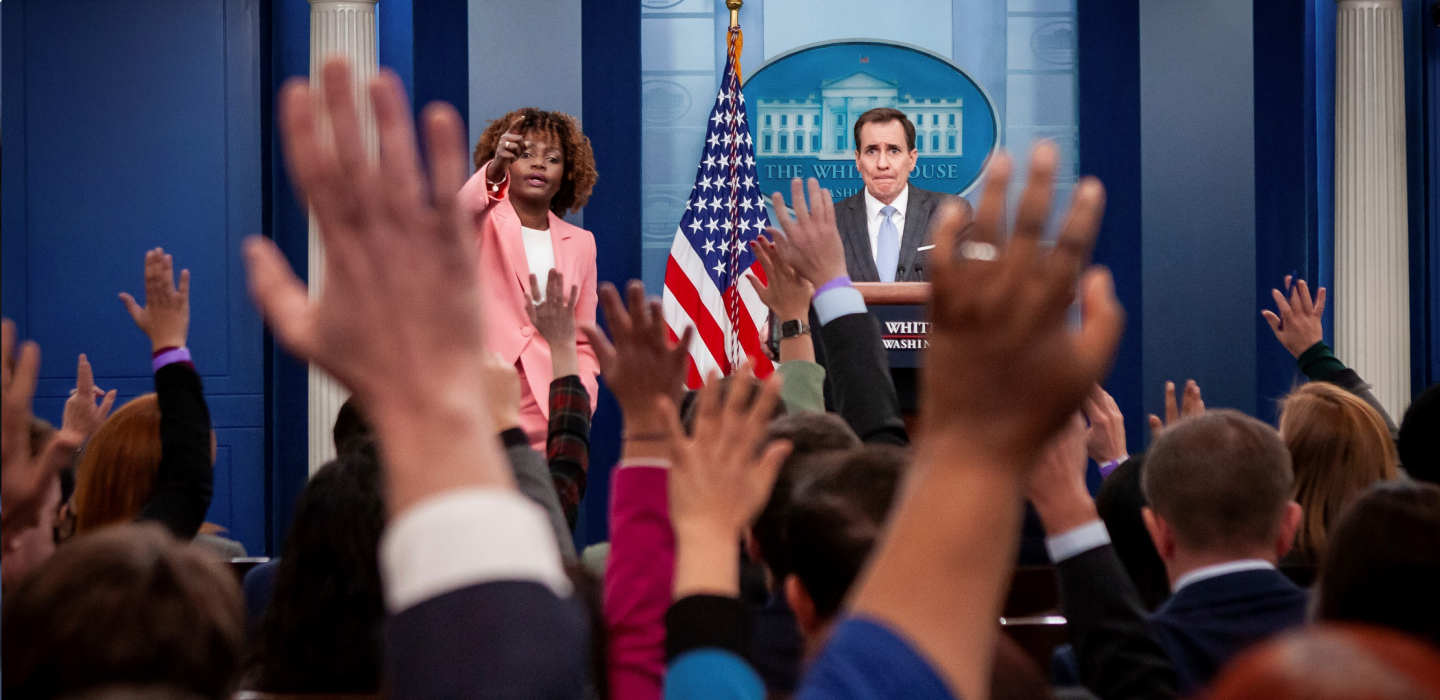 Democracy needs a new generation of journalists.
Allison Bailey/NurPhoto via AP
---
Introducing the Allbritton Journalism Institute Reporting Fellowships
This fall, 10 aspiring journalists will come to Washington for a two-year program where they'll learn how to produce journalism that's empathetic, brutally honest and worthy of Americans' trust.
You'll work hard, you'll learn a lot, and you'll get paid a $60,000 annual stipend while doing it.
Who are we? And why are we creating this program?
We're the Allbritton Journalism Institute, a new non-profit organization backed by a $20 million grant from Robert Allbritton, the founding publisher of POLITICO.
AJI is staffed by a group of veteran journalists who've spent a lot of time thinking about how to fix journalism and improve our democracy, and we know that we can't do it without you.
Want to know more about us? Click here. Want to know more about our thinking? Read on.
---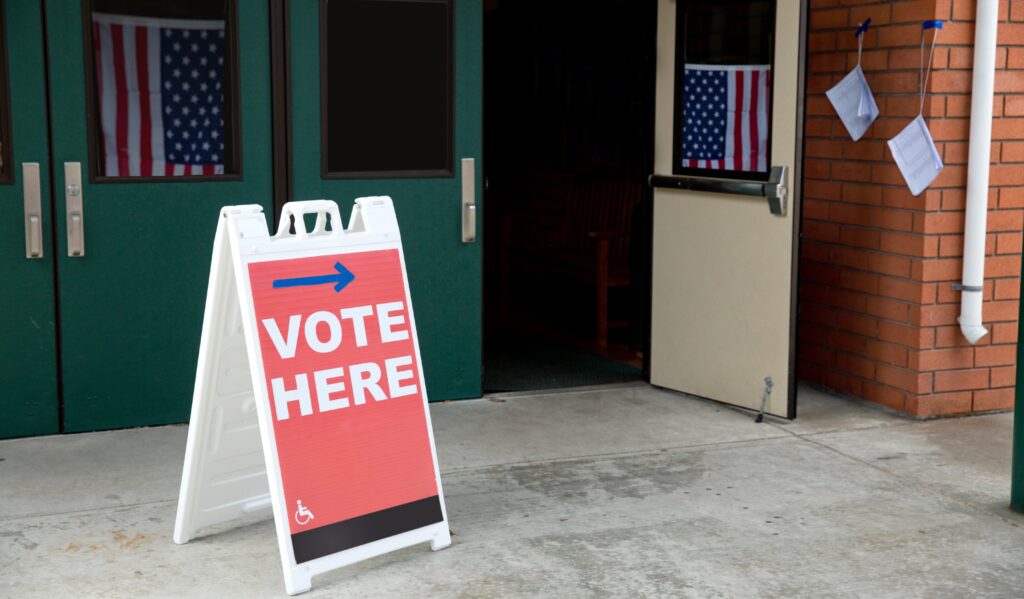 Jason Doiy/iStock
Journalism makes democracy possible
Reporters uncover common facts that create common ground, giving leaders what they need to make decisions and voters what they need to hold them accountable.
But democracy only works when journalism works.
And journalism isn't working so well today.
---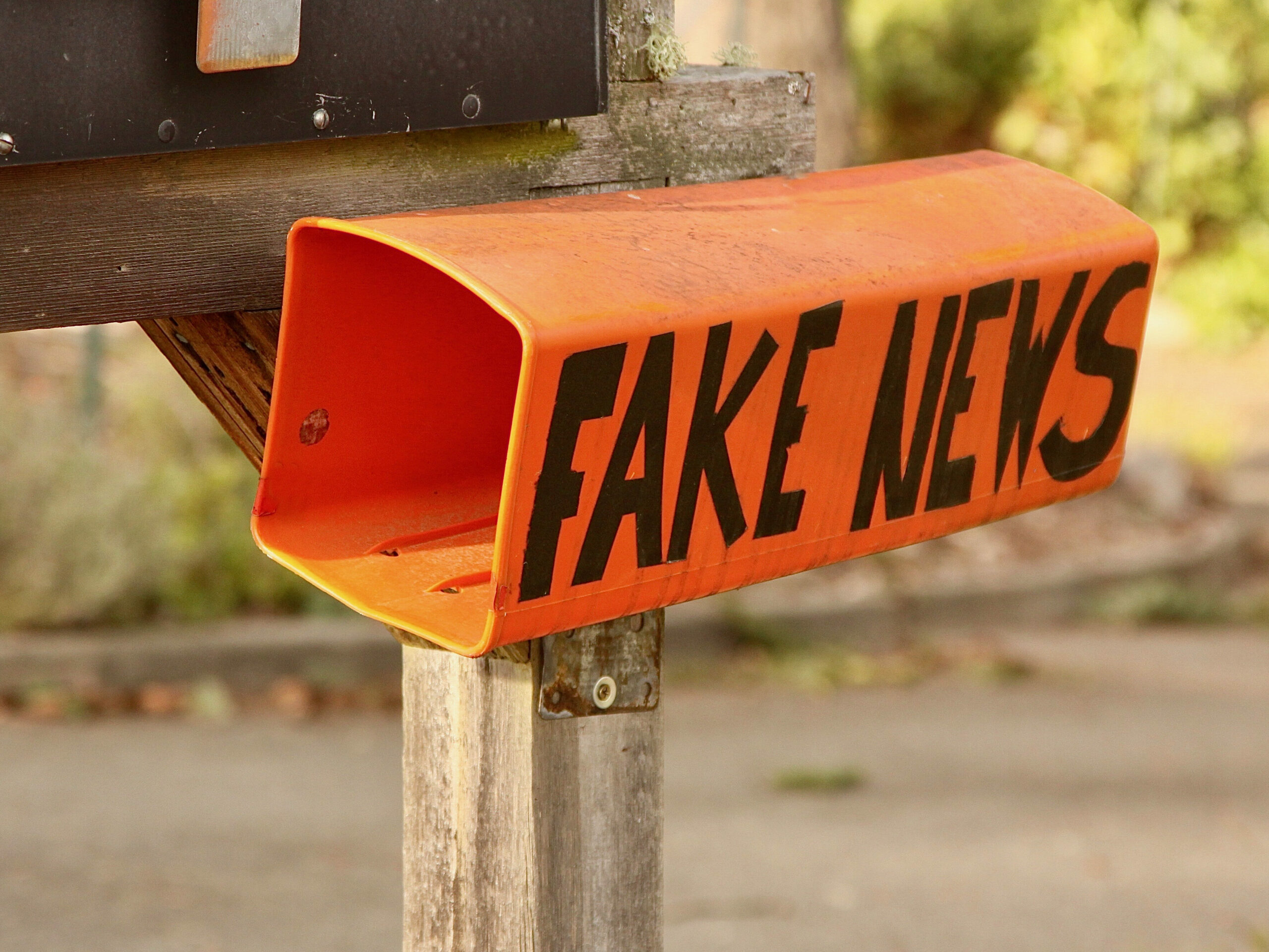 Dave Logan/iStock

Trust in the media is near an all-time low
Americans' news consumption has become as divided as our politics. We rely on news outlets and social media feeds that reinforce our own opinions. And we're too stuck in legacy thinking to get the news to the people who need it most.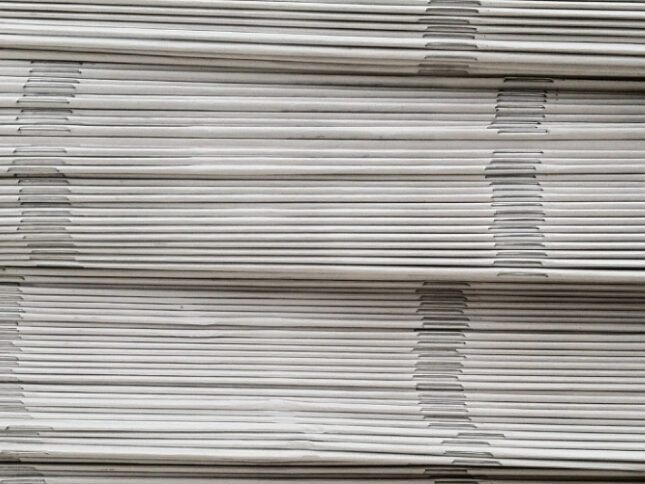 "Pile of newspapers" by Howard Lake is licensed under CC BY-SA 2.0.
Our newsrooms are too monolithic
You can't report fairly on people you don't understand. But we still have too few reporters with different backgrounds and beliefs.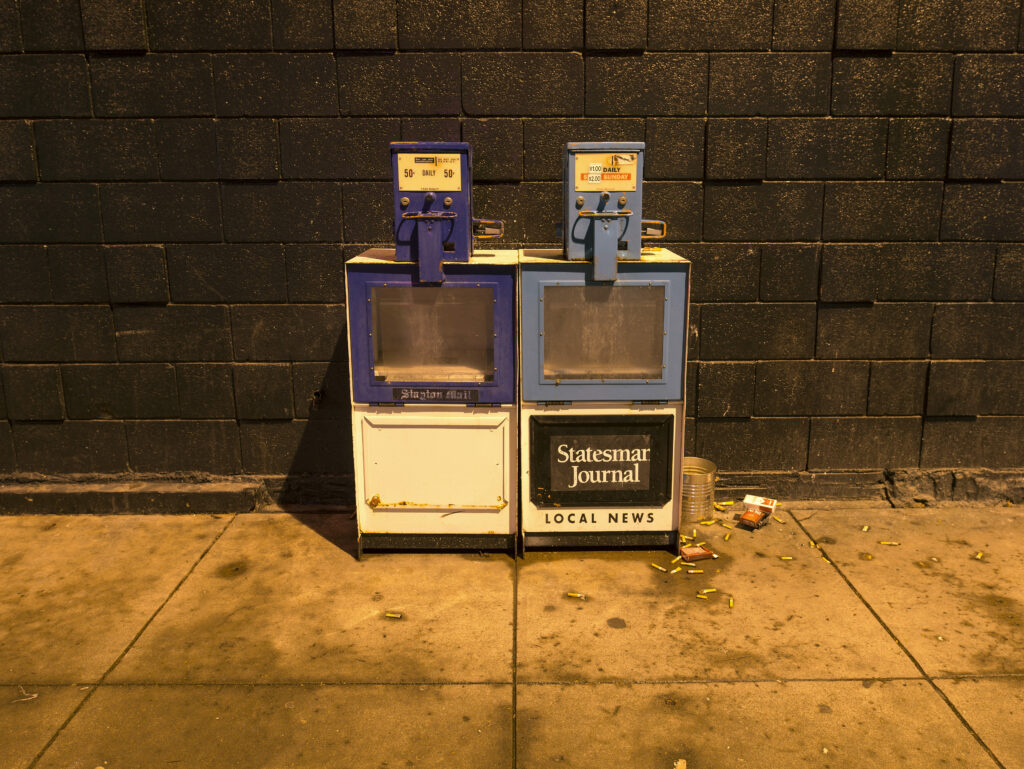 "Newspaper Vending Machines" by Curtis Gregory Perry is licensed under CC BY-NC-SA 2.0.
And it's still too hard to break in
Reporters used to get on-the-job training in local news, but those opportunities are disappearing fast. Graduate journalism programs don't offer that practical experience — and they can be prohibitively expensive.
---
The Allbritton Journalism Institute Reporting Fellowships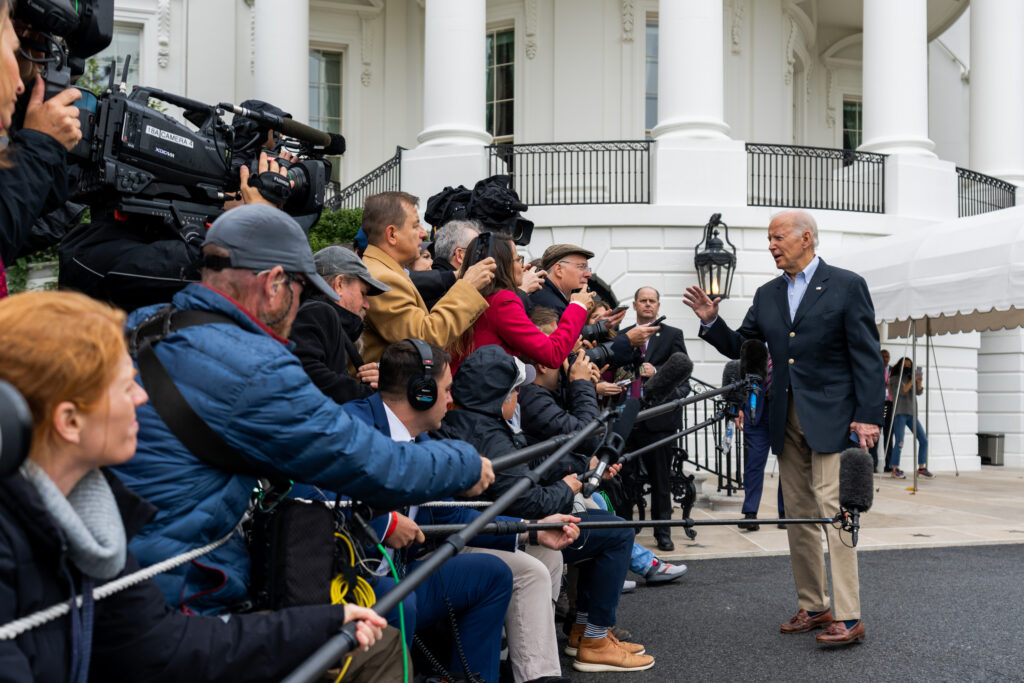 White House Photo by Cameron Smith
As an AJI Reporting Fellow, you'll get an incredible, hands-on education in covering government and politics.
You'll take classes with some of the best reporters and editors in the country.
You'll work with many of these reporters and editors to produce and publish real-world journalism.
And did we mention that you'll get paid? Because you'll get paid — a stipend of $60,000 per year.